Diversity Makes Us Better
At Webnames Corporate, diversity and inclusion are embedded in our culture.
Diversity Certifications
Supplier Diversity Matters
Choose us for our domain name expertise, innovative technology, expert account managers, competitive value, and impressive client roster — with the additional advantage of working with a certified diverse supplier. Webnames Corporate is a certified women-owned business through WBE Canada, as well as a certified minority-owned supplier through CAMSC, in addition to using diverse suppliers ourselves.
Corporate Values
Diversity at Webnames
Diversity and inclusion are embedded in our company values and business. The diversity of our leadership team and employees – their individual backgrounds, training, talents, and ideas – give us a competitive advantage by enhancing our client relationships, innovation, product development, and more. We are committed to hiring diverse talent for jobs at all levels, attracting more women candidates for technology roles, and making sure every member of our team is supported, heard, and valued.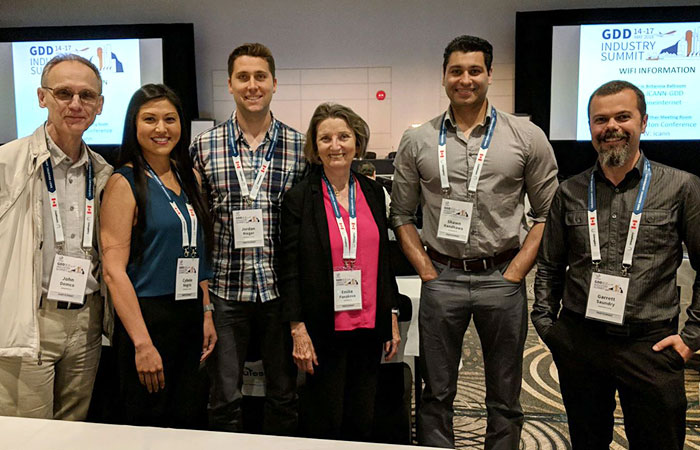 37%
Management roles held by women
50%
Board roles held by women and POC
36%
Employees from diverse backgrounds
2
Diverse supplier certifications
Values Alignment
Meet your Supplier Diversity Goals
As a business that prioritizes diversity, we also value working with corporations, law firms, and government agencies that care about building a supply chain of diverse vendors. Talk to us about your corporate diversity goals and how we can help you meet them, while simultaneously simplifying the management and maximizing the value of your domain name portfolio.
LEADERSHIP & Culture
Inclusivity is in our Corporate DNA
When CEO Cybele Negris launched Webnames 20-years ago, technology companies were not known for their inclusivity. Over the years she forged her own path, building an inclusive workplace at Webnames that prioritized work-life flexibility, different perspectives, as well as the hiring of women and underrepresented minorities.